*spoiler alerts*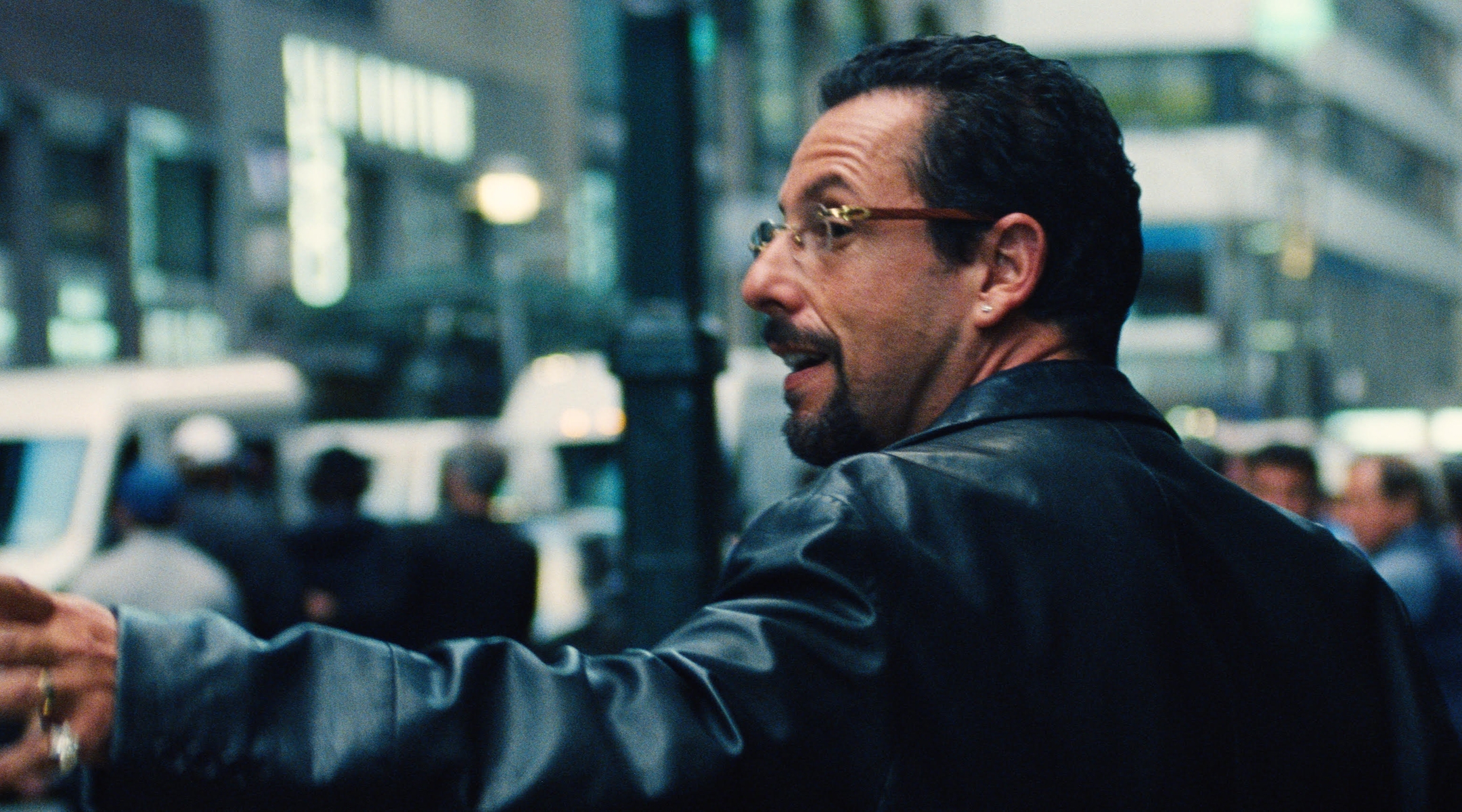 In my 2012 book, The New Jew in Film, I wrote about the proliferation of new Jewish character types, ones that played with and undermined previous stereotypes. I argued that the number of such stereotypes exploded in the era after 1990.
One such character type was what I called "Jews in too deep or out of their depth." Quoting the book:
Many violent films depict Jews who are not only out of their depth, but also who, metaphorically speaking, cannot swim. Gangster films, in particular, present Jews as victims. Typically, the Jew attempts to pass as tough, posturing as a gangster, but is ultimately exposed as unable to cut the mustard criminally and ends up dead. At the same time, often little sympathy for their plight is demonstrated, as these Jews tend to be ugly, both morally/ethnically and physically.
If only Uncut Gems had come out when I wrote the book. Howard Ratner is the epitome of this new Jewish character type who is out of his depth and cannot swim. He attempts to pass as tough, posturing as a gangster, but is ultimately exposed as unable to cut the mustard criminally and ends up dead. But, unlike his previous counterparts in this role, there is sympathy for his plight. His death is shocking, undeserved, and lingers in the memory.
Howard Ratner, as played by Adam Sandler, is the unholy offspring of a marriage between Sacha Baron Cohen and Al Pacino. He is ugly, morally, ethnically, and physically, subjected to an endless wurlitzer of dealing, pawning, and gambling. He is a low-class Bernie Madoff, building a crumbling empire on a Ponzi scheme. To throw in a British analogy, he is a latter-day Del Boy who you can imagine saying "This time next year we'll be millionaires." And he almost makes it, on paper at least.
He is a shpritzer, shooting his mouth off incessantly, talking himself into and out of trouble, Jew as mouth as brain. His monologues are interspersed with Yiddish and profanities (so many fucks that my mum walked out of the film).
His taste is vulgar. He sells tchatckes albeit not to Jews.
Most of the Jews in this movie aren't attractive characters. None of them shines in a good light. Idina Menzel plays his wife Dinah; Eric Bogosian is Arno, his (easily mistaken for Jewish) brother-in-law and a loan shark who mixes in violent company; Judd Hirsch is Gooey, his father-in-law.
One of the only characters who comes across well is Julia, Howard's employee and girlfriend, who, ironically given her name (Jewlia/jewelry) who seems to genuinely love him and despite the mulitple opportunities to screw him over opts against. She even gets a tattoo of his name.
Howard — can you get a name more Jewish than that? — plays a shyster jeweler just like his namesake Gerald Ratner who described his products as "total crap." Such an expression describes much of what Ratner sells in his store.
Except for one product — an uncut black opal — upon which Howard's unattainable dreams are built. But why name this movie Uncut Gems when only one is on show?
I can't help thinking that the reference is a crude one: to foreskin.
"Uncut" is a synonym for uncircumcised and "gems" stands for genitalia, as in "crown jewels" or the Yiddish/German schmuck (which Howard also is) that means "jewelry" or "adornment."
Are Josh and Benny Safdie really saying that no matter how ugly Howard inter alia might appear, that the genuine ugliness comes from the goyim in this film, those goyische shtarkers who ultimately screw Howard and his brother-in-law, as well as those Jews who behave like them in an "uncut" fashion?